Strategy: How to Turn Likes into Sales
Get more people to move from clicking like to actually buying from you.
You Can't Take Likes to the Bank
Its nice to have likes on Social Media but if you are there to get clients, you need a systematic way to turn those likes into sales. That's what you learn in this course.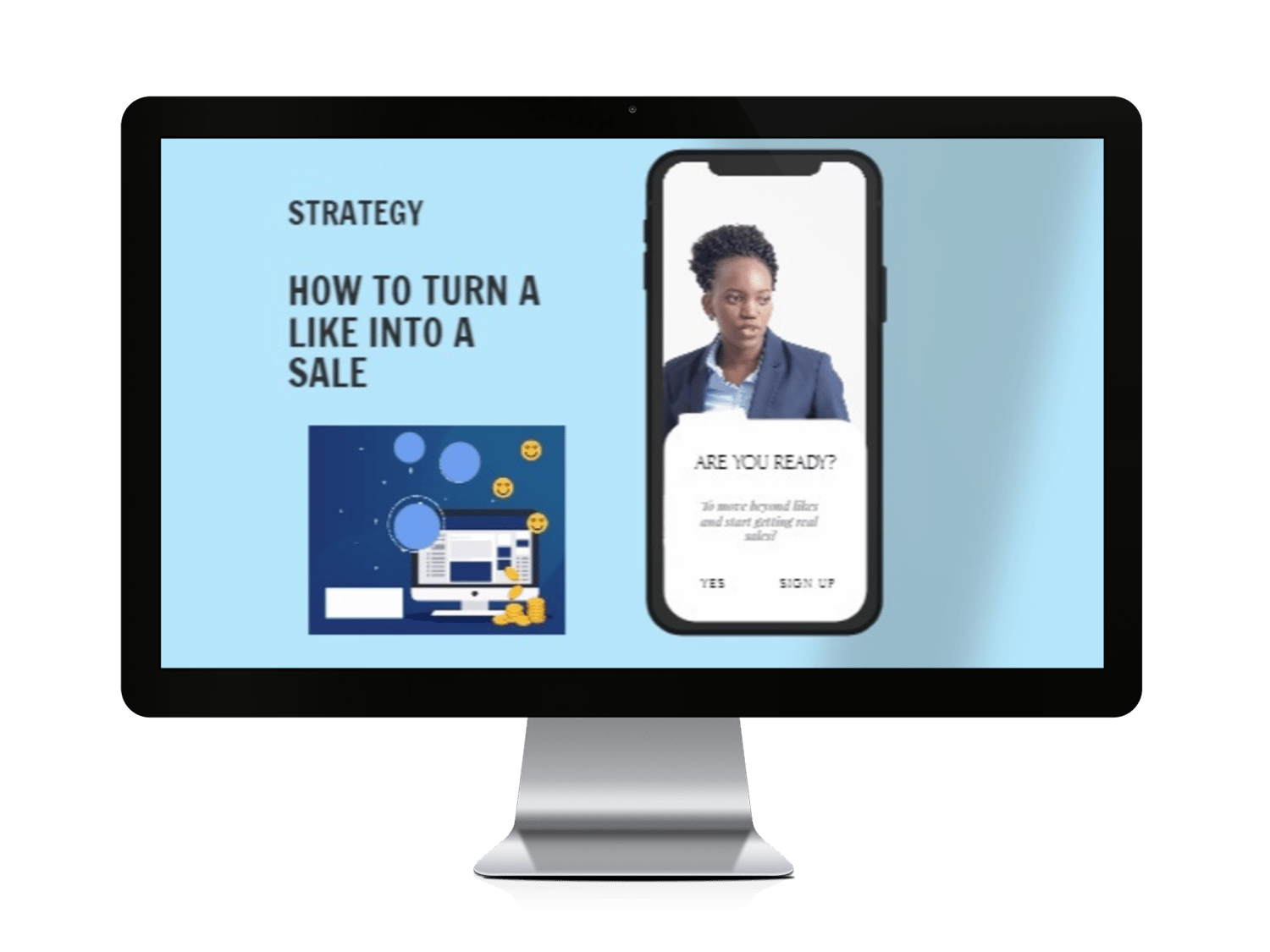 Course Overview
How to Establishing Market Demand
Getting more people to know about your business.
Building credibility
Closing more sales